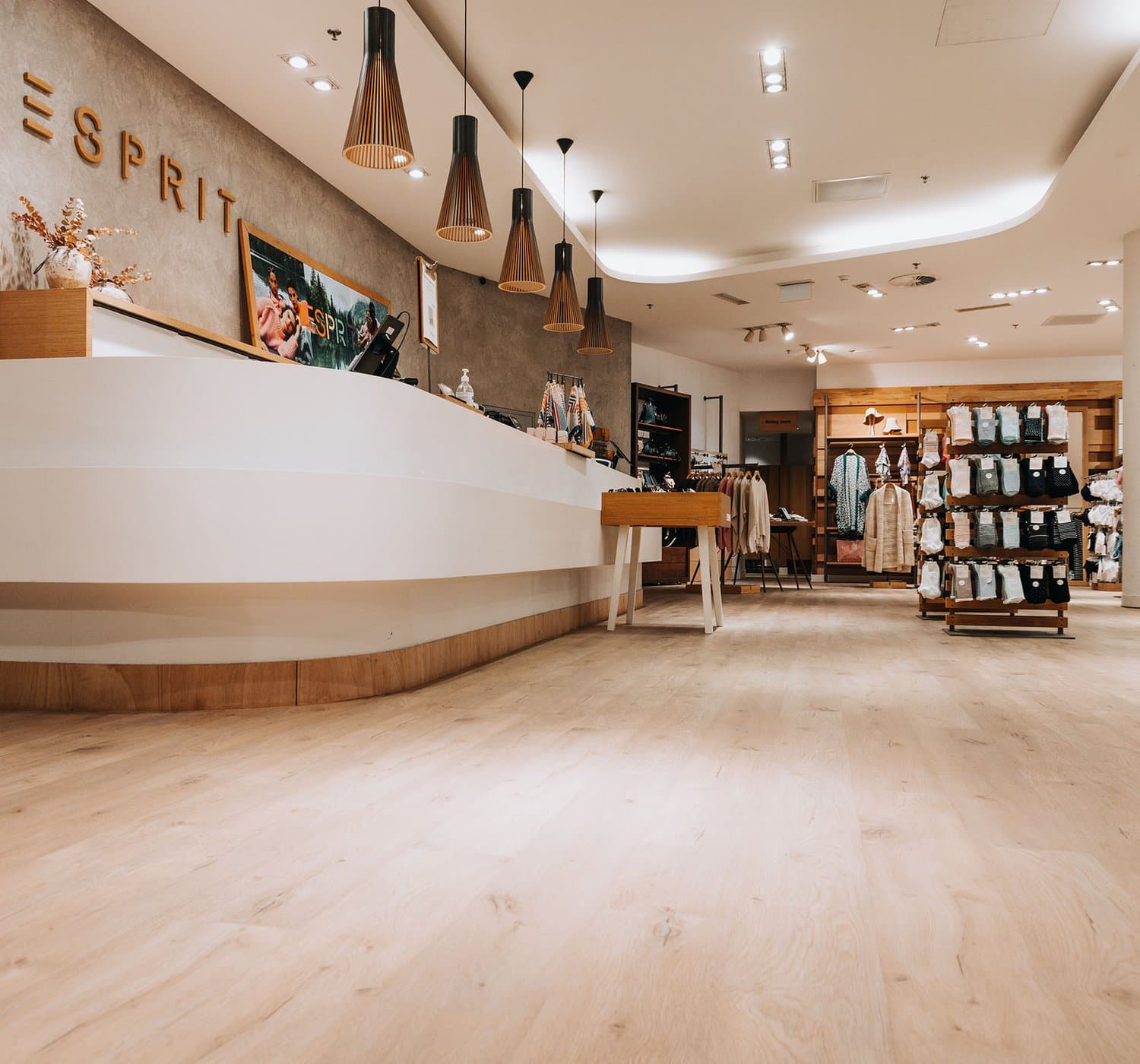 Esprit retail space in COREtec® floor
This retail space at Esprit was fitted with a
COREtec® floor.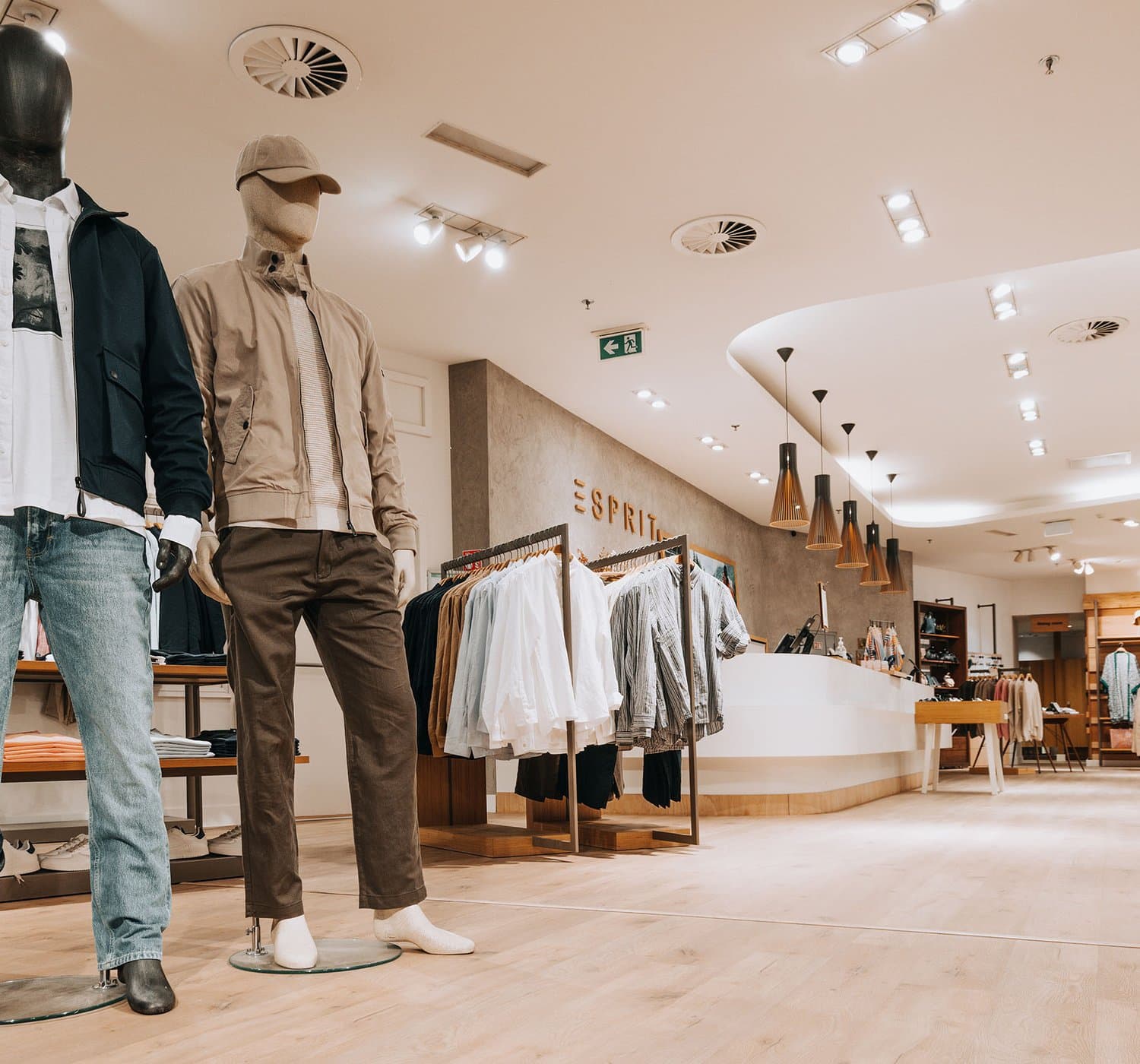 Suitable for the catering industry
This COREtec® floor is a new type of flooring with a unique composition. It is an excellent alternative to a traditional laminate. It can be installed glue-free. It neither expands nor shrinks.
This means it can be used not only in retail spaces but also, for example, in catering establishments.